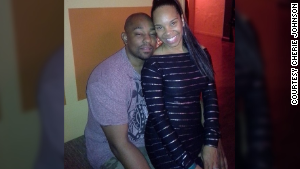 | Brandon Kidd photography Get TV Newsletters: Subscribe Follow: "Breaking Bad" is finished, and even though there's plenty of celebration over Vince Gilligan and Co. sticking the landing , it still feels a little bit like a funeral. It probably doesn't help that I watched the finale at a cemetery. to the end of "Breaking Bad" It was an awesome event for fans — with tickets selling out in under a minute, and even more being given away by Paul, including a day with Paul auctioned off on Omaze — but it was also a wrap party of sorts for the cast, writers and so many crew members who made the trip from Albuquerque. With "Breaking Bad"-themed cocktails by Bushmills and a photo op with an RV, of course, the event kicked off with a screening of the "Breaking Bad" pilot episode before we watched the series finale, under the stars, projected onto the side of a mausoleum, with gravestones scattered all around. If you've seen the episode, you know how fitting that was. (If not, what are you waiting for?) After the finale ended, the cast took to the stage with Jimmy Kimmel to talk about saying goodbye to the hit series and to share a few funny behind-the-scenes stories, including Vince Gilligan's humble confession about one very poignant scene in the finale. The fortunate accident occurred during the scene when Skyler (Anna Gunn) was on the phone with Marie (Betsy Brandt), and the camera panned to reveal Walt standing in her kitchen. Skyler's reflection appeared perfectly in the microwave, but Gilligan confessed that it wasn't intentional. When the editor complimented him on the layers of detail in the shot, Gilligan was shocked to see the cool final effect of something he hadn't realized he'd even captured. It's things like that that make fans love the show even more, but it's also Paul and Cranston's real-life friendship. The two stars shared some very heartfelt moments together on stage:
'Breaking Bad' Finale Party At Hollywood Forever Cemetery In LA Was A Fitting Tribute To The Show
Johnson. This matter will be dealt with by an internal investigation within the department and I will also ask the State Law Enforcement Division to review the allegation made against Deputy Barfield." It was Johnson's first experience being handcuffed. Several of her family members work in law enforcement, Johnson said, adding that she's "never been afraid of cops or had bad opinions of them." This time was different. After thoroughly searching the car, the officer removed the handcuffs and let the couple go. "No apology, no nothing," White wrote. White says he won't stop talking about the incident until "that racist cop" is reprimanded and punished. "We've been conditioned to just think that it's OK — that we have to just sweep it under the rug," White told HLN. "But we're not doing that no more. We're fighting." By Monday morning, the story had received nearly 700,000 views — making it the fourth most-viewed iReport of all time — and hundreds of comments about racial profiling and law enforcement in South Carolina and elsewhere. Many readers said they had experienced similar situations. Actress Kinnik Sky was among those who shared the story on her Facebook page. Sky, who was born and raised in Columbia, South Carolina, said she knew White and Johnson's account "to be absolutely true." "I was like, 'Wow, boy can I relate,' because I am fearful of the cops as a whole, especially in South Carolina. My experiences have always been horrible." The former "American Idol" finalist said whenever she returns from Los Angeles to her hometown she gets stopped by police "80% of the time" and questioned about drugs.